Marble tombstones in the confiscated and vandalized cemetery

[Photos]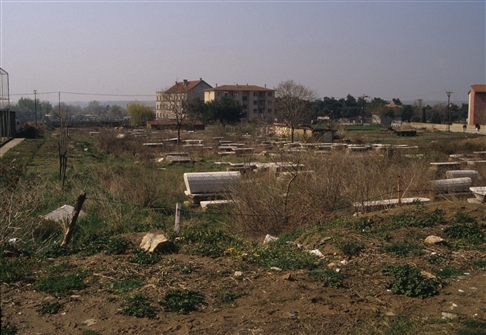 Title
Marble tombstones in the confiscated and vandalized cemetery
Description
Cemetery of the Jewish Community of Adrianople / Edirne (destroyed) photo 01. In 1996, we were able to count over fifty tombstones in rather good condition but the fragments spread all around were countless. The tombs, most of them made with white marble, are placed the one next to the other in long rows.
---
See next photos for details and inscriptions
Key words
Jews of the East / Levant.