Eastern Thrace / European Turkey: The riverine landscape and the Black Sea

[Photos]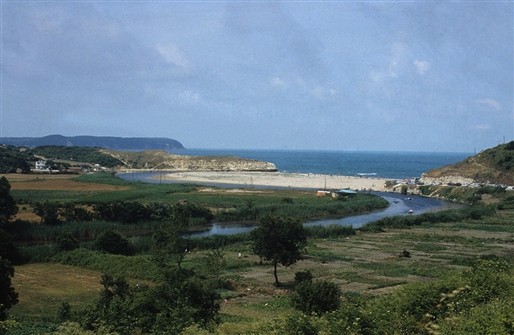 Title
Eastern Thrace / European Turkey: The riverine landscape and the Black Sea
Description
District of Vize, modern Kıyıköy (Greek Medeia or Medea / Turk. Midye) photo 22. Medeia is built on a hill by the sea, between the mouths of the River Plesios (Turk. Pabuç Deresi) that waters melon fields and vineyards, and the River Levis (Kazan Deresi). The banks of the Plesios, with their reed beds and wild roses, provide a rich wetland environment that ends in an isolated sandy beach.
Key words
Black Sea, Turkish coast.
Eastern Thrace / European Turkey.