Surrounded by dense forest at 1,300 meters (a.s.l): the Monastery of Vazelon

[Photos]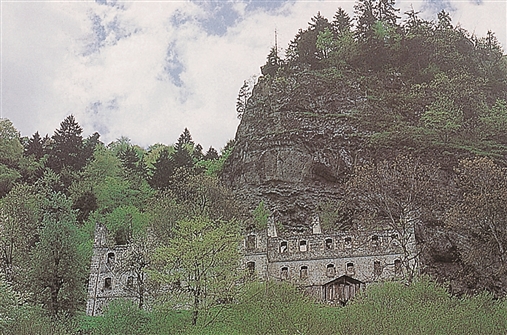 Title
Surrounded by dense forest at 1,300 meters (a.s.l): the Monastery of Vazelon
Description
The ruined monastery of Saint John the Baptist (Prodromos) of Vazelon, 20 km. southwest of Maҫka, known to the Turks as Ayana Manastır. Its founding is attributed to the emperor Justinian (6th c.). Restored from the foundations under the last Komnenoi, and for the last time in the 19th c., it functioned until the `Exodus' of 1922-1924 as the second most important monastery in the district of Trebizond and housed an extremely valuable library. Aftter 1924, the complex suffered violent looting by vandals and treasure hunters.
Key words
Destruction of monuments.
Eastern Pontus / Eastern Pontos.
Kara Deniz Dağları / Pontic Alps.