Eski Gümüşhane / Argyroupolis: ruins of the metropolitan cathedral of Saint George (1988)

[Photos]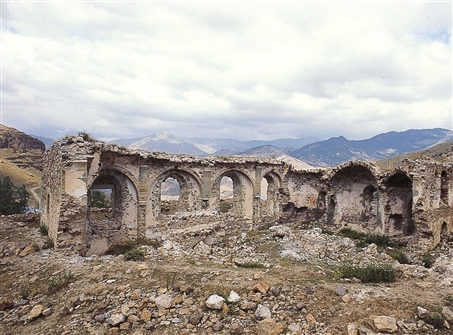 Title
Eski Gümüşhane / Argyroupolis: ruins of the metropolitan cathedral of Saint George (1988)
Description
Eski Gümüşhane / old Argyroupolis, 115 km. south of Trebizond: ruins of the metropolitan cathedral of Saint George. The large, three-aisled basilica, built in 1724-1726, retains scant traces of wall-paintings on the west wall of the south aisle.
Key words
Argyroupolis / Gümüşhane.
Eastern Pontus / Eastern Pontos.
George / Georgios, saint.