St George 1, just before the demolition

[Photos]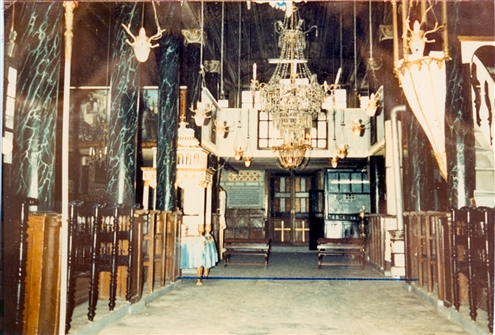 Title
St George 1, just before the demolition
Description
Interior of the church of St. George before the demolition began. The photograph was taken looking westwards from the central aisle. The line indicates the area to be demolished, which included the narthex, gallery above the narthex and west facade (in other words the main entrance). Along the course of this line the Turkish authorities hurriedly built a new wall to serve as the make-shift exterior wall of the amputated church. The entrance was moved to the north side where a low, narrow structure was built to replace the narthex. The photograph was taken in May 1985.
Key words
Destruction of monuments.
Ecclesiastical buildings.
Human rights – violations.
Istanbul, Orthodox churches.