Makrochori Demolition 7

[Photos]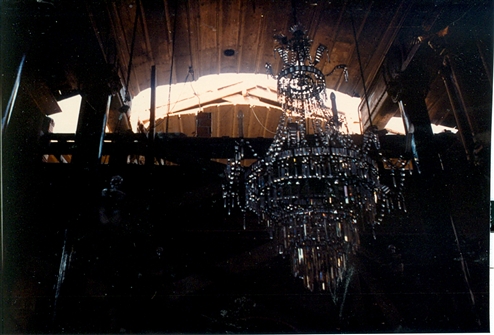 Title
Makrochori Demolition 7
Description
Interior of the church of St. George. The section of the roof to be demolished has already been detached from the rest of the church building. The photograph was taken on 6 June, 1985 from the intact section of the historic church.
Key words
Destruction of monuments.
Human rights – violations.
Istanbul, Orthodox churches.