Makrochori Demolition 11

[Photos]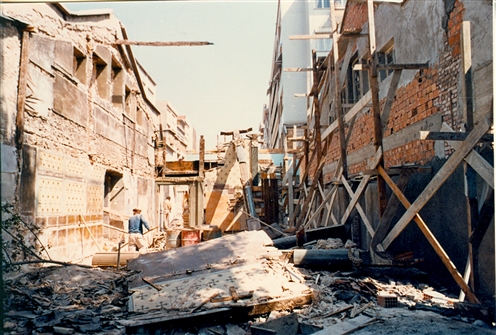 Title
Makrochori Demolition 11
Description
Interior of the church of St. George. The western end of the church has been demolished. The fallen columns which are visible once supported the gallery and the western end of the double colonnade. Also visible are the old and new walls at the western end. The photograph was taken on 11 June 1985.
Key words
Destruction of monuments.
Human rights – violations.
Istanbul, Orthodox churches.