The Axenos Pontus and the southern coast of the Inhospitable Sea

[Maps]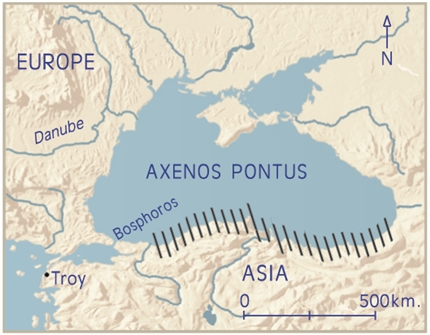 Map title
The Axenos Pontus and the southern coast of the Inhospitable Sea
Description
The south coast of the Black Sea from the Bosphoros to Colchis: the old provinces of Bithynia, Paphlagonia, West Pontos, East Pontos (the north coast of modern Turkey up to the border between Turkey and Georgia). This Black Sea coast of Asia Minor extends for 1,337 km. The sailing distance is 720 nautical miles. But it should be kept in mind that sailing along the coast does not mean closely following the line of the shore. It is impossible to give precise figures for sailing distances, particularly when dealing with early Antiquity.
Publisher
The Panorama Cultural Society
Place of publication
Athens
Country of publication
Greece
Key words
Black Sea, Turkish coast.
Bosphorus / Bosphoros / Bosporos.
Eastern Pontus / Eastern Pontos.