The Ottoman Black Sea, 15th-17th c.

[Maps]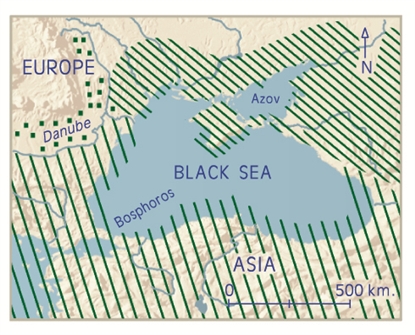 Map title
The Ottoman Black Sea, 15th-17th c.
Description
The map depicts the Ottoman expansion until the final control of the Black Sea. The Black Sea, Kara Deniz in Turkish, the Great Sea of the western shipowners, merchants, missionaries and diplomats in the 13th-15th c., was absorbed by the Ottoman Empire and placed under exclusive Ottoman control between 1453 and 1538 (as is indicated by the green hatched areas on the map).
Publisher
The Panorama Cultural Society
Place of publication
Athens
Country of publication
Greece
Key words
Black Sea, Turkish coast.
Eastern Pontus / Eastern Pontos.
Euxine Pontus / Black Sea.
Paphlagonia, Asian Turkey.
Trans-Danubian Principalities.