The dock for the Madytean vessels at Çanakkale, 1901

[Illustrative material]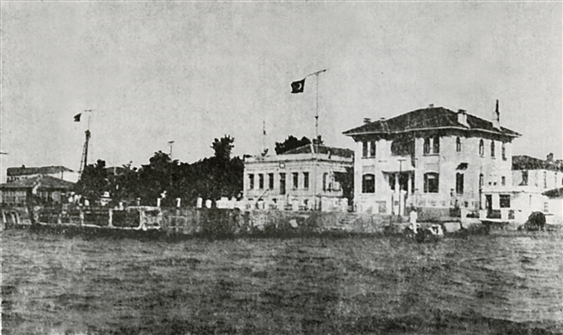 Title
The dock for the Madytean vessels at Çanakkale, 1901
Caption of original
The caption explains that on the seafront of Çanakkale there was a dock for the vessels which came every day from Madytos / modern Eceabat, on the European side of the Straits. It was called 'Maitiani skala'.
---
The text in Greek: Η παλαιά αποβάθρα των Δαρδανελλίων [Τσανάκκαλέ], η καλουμένη Μαϋτιανή σκάλα, όπου ξεφόρτωναν τα Μαδυτηνά καΐκια.
Key words
Asia Minor / Asian Turkey.
Dardanelles / Hellespont.
Eastern Thrace / European Turkey.
Thracian peninsula / Gallipoli peninsula.