Ancient Greek Gorgippia / Αναπα: Bronze weight with the initials ΔΗ, 1st-3rd c. AD

[Photos]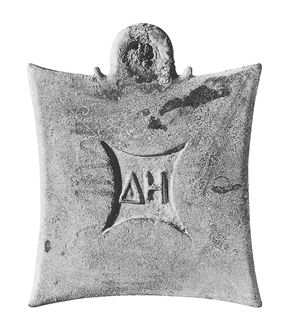 Title
Ancient Greek Gorgippia / Αναπα: Bronze weight with the initials ΔΗ, 1st-3rd c. AD
Description
Bronze weight with the initials ΔΗ, 1st-3rd c. AD. Found in a wine-making installation of a farm at Gorgippia (Rus. Anapa). Wherever the vine would take root, all country houses had grape-pressing floors for making the household wine. In major wine-producing areas there were larger installations for the commercial production of wine.
Key words
Cimmerian Bosporos / Straits of Kerch.
Roman period, Imperial age.