The byzantine Cistern of Aetius today a stadium called Vefa Stadı or Karagümrük Stadı

[Photos]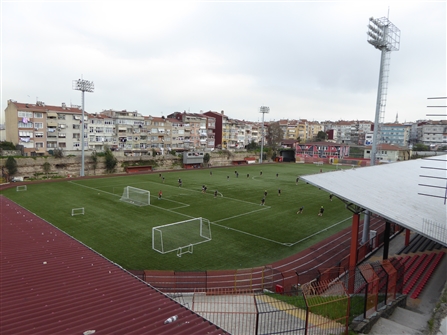 Title
The byzantine Cistern of Aetius today a stadium called Vefa Stadı or Karagümrük Stadı
Description
Cistern of Aetius (Turk. Aetius Sarnıcı) / modern Vefa Stadı or Karagümrük Stadı (Stadium) photo 09. Shot from the W-SW side of the cistern towards the long north wall of the early byzantine structure (the length of this wall is 244 m).
Key words
Aetos, eparch / governor.
Cisterns / Water reservoirs.
Early Byzantine buildings.
Istanbul, Byzantine monuments.