General view of the byzantine Cistern 'Fildamı' (today used as a stadium)

[Photos]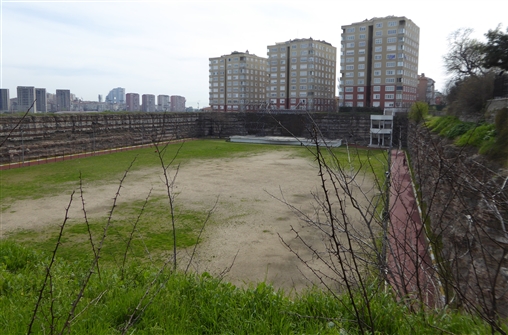 Title
General view of the byzantine Cistern 'Fildamı' (today used as a stadium)
Description
Byzantine Cistern 'Fildamı' in Bakırköy photo 47. The shot was taken from the Municipal Library which stands on a high terrace at the rear part (the north side) of the huge byzantine cistern (an oblong rectangular uncovered structure 127 m X 76 m).
Key words
Cisterns / Water reservoirs.
Early Byzantine buildings.
Istanbul, Byzantine monuments.
Istanbul, Thracian suburbs.