The abandoned Theodorideion Parthenagogeion in Tekirdağ (April 1996)

[Photos]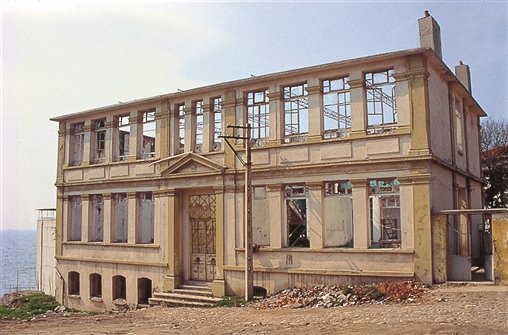 Title
The abandoned Theodorideion Parthenagogeion in Tekirdağ (April 1996)
Description
Tekirdağ photo 31. The Theodorideion Parthenagogeion of old Rhaidestos (High School for Girls of the Greek Orthodox Community of the late Ottoman period) is being repaired – in order to function once more as a school.
---
The building cost the businessman Kostakis Theodoridis 3,000 gold sovereigns in 1909, and was a benefaction in memory of his daughter Iphigeneia.
Key words
Eastern Thrace / European Turkey.
Raidestos / Raedestos / Tekirdağ.