Black Sea: western coast with hatching

[Maps]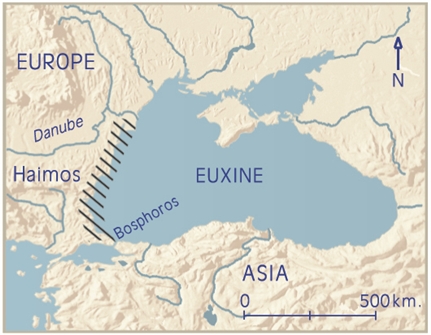 Map title
Black Sea: western coast with hatching
Description
The west coast of the Black Sea from the Danube Delta to the Bosphoros. Called the `Euonymous Pontus' (= the left sea) by the ancient Greeks, it is indeed the Euxine's left coast, the Balkans' view onto the Black Sea: the seaward access for Romania, Bulgaria and the eastern shore of European Turkey.
Publisher
The Panorama Cultural Society
Place of publication
Athens
Country of publication
Greece
Key words
Eastern Thrace / European Turkey.
Euxine Pontus / Black Sea.
Haimos / Balkan / Stara Planina, mountain.