Tirilye. Fresco of the 14th c. in the deserted Pantobasilissa church (1988)

[Photos]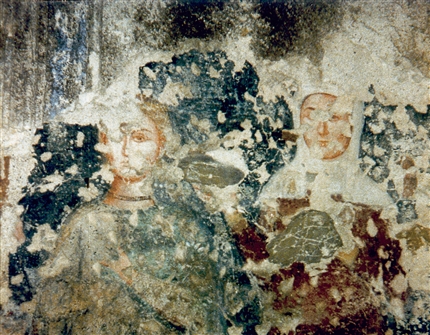 Title
Tirilye. Fresco of the 14th c. in the deserted Pantobasilissa church (1988)
Description
Tirilye (old Trigleia), the deserted Pantobasilissa photo 006. Remnants of wall-paintings from the Late Palaiologan period (14th-15th c.), on the south wall of one of the five ruined Byzantine churches in this once wonderful seaside town of Propontian Bithynia.
Key words
Asia Minor / Asian Turkey.
Destruction of monuments.
Palaeologan / Palaiologan Renaissance.
Palaeologan age / Palaiologan age.
Wall painting / Mural painting.